Sysco hosts "The Truth About Beef" webinar
Canada Beef will be the guest presenter for Sysco Canada's live webinar, "The Truth About Beef" to foodservice end users in Canada on October 16, 2019.
The webinar is directed mostly to restauranteurs, chefs, food influencers, Sysco representatives, but is also open to the public. Canadian beef producers are also strongly encouraged to join the webinar, which is delivered by Canada Beef, the organization responsible for delivering marketing programs with Canadian Beef Cattle Check-Off dollars.
The goal of the webinar is to communicate factual information about Canadian beef and the industry around it, from sustainability to production, myths around antibiotics and hormones, clarification between grass and grain-fed finishing and more.
Sysco is one of Canada's largest foodservice distributors, with a vast reach and influence in the foodservice community.
Webinars are an effective way to reach a wider audience that might not always have the opportunity to connect and talk with experts. Sysco is providing their team the opportunity to listen to Canada Beef experts to build and hone their beef skills and understanding.
Click the image below to register for the webinar.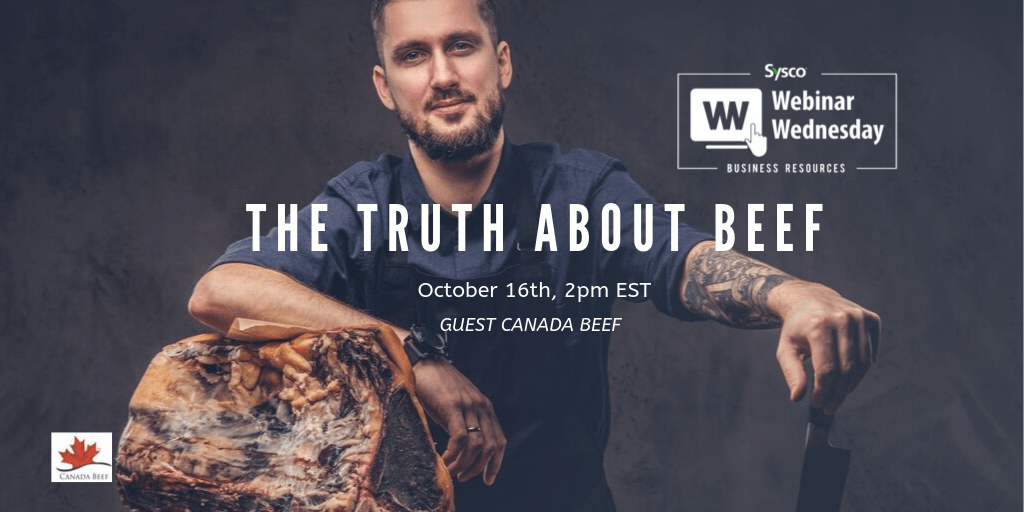 Older
Newer