Annual General Meeting
The Canadian Beef Check-Off Agency Annual General Meeting is held each year, where the Agency reports on the administration and investment of check-off dollars for the year, and where appointed delegates conduct the business of the Agency including election of the Agency Board, resolution debate and more. The AGM is open to all stakeholders free of charge.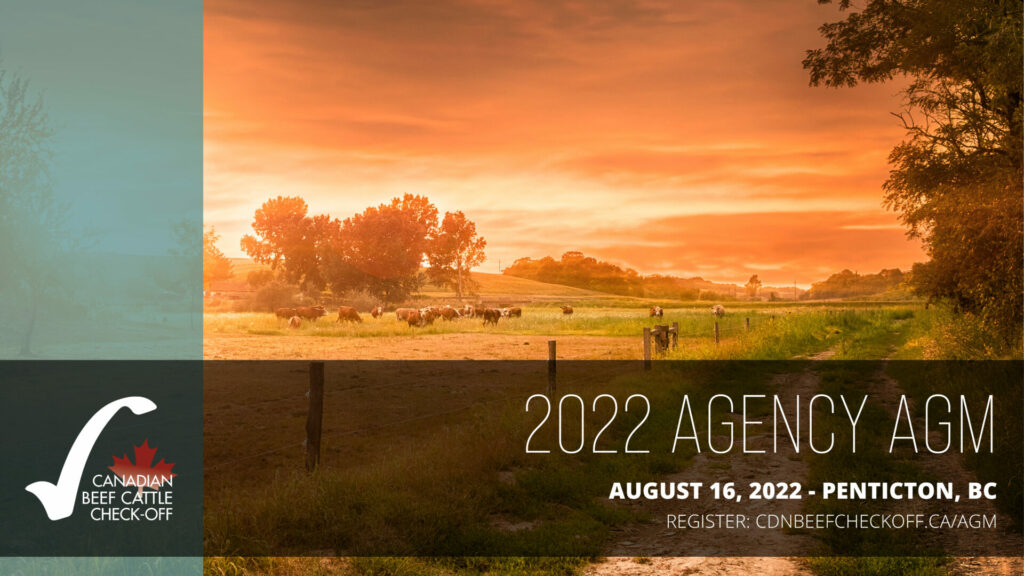 2022 AGM – August 16, 2021
Join us at the Canadian Beef Industry Conference (CBIC) for the Agency's 2022 AGM in Penticton, BC. Please click the Register link below if you plan to attend the AGM during the conference.
August 16, 2022 8:00am
Lakeside Resort & Conference Centre
Penticton, BC – Salon A
The agenda and meeting information will be posted here by August 1, so please keep an eye out for that.
For industry stakeholder groups who are looking for AGM forms and documents, please click the link above. You will find the password in the AGM Handbook emailed to you.